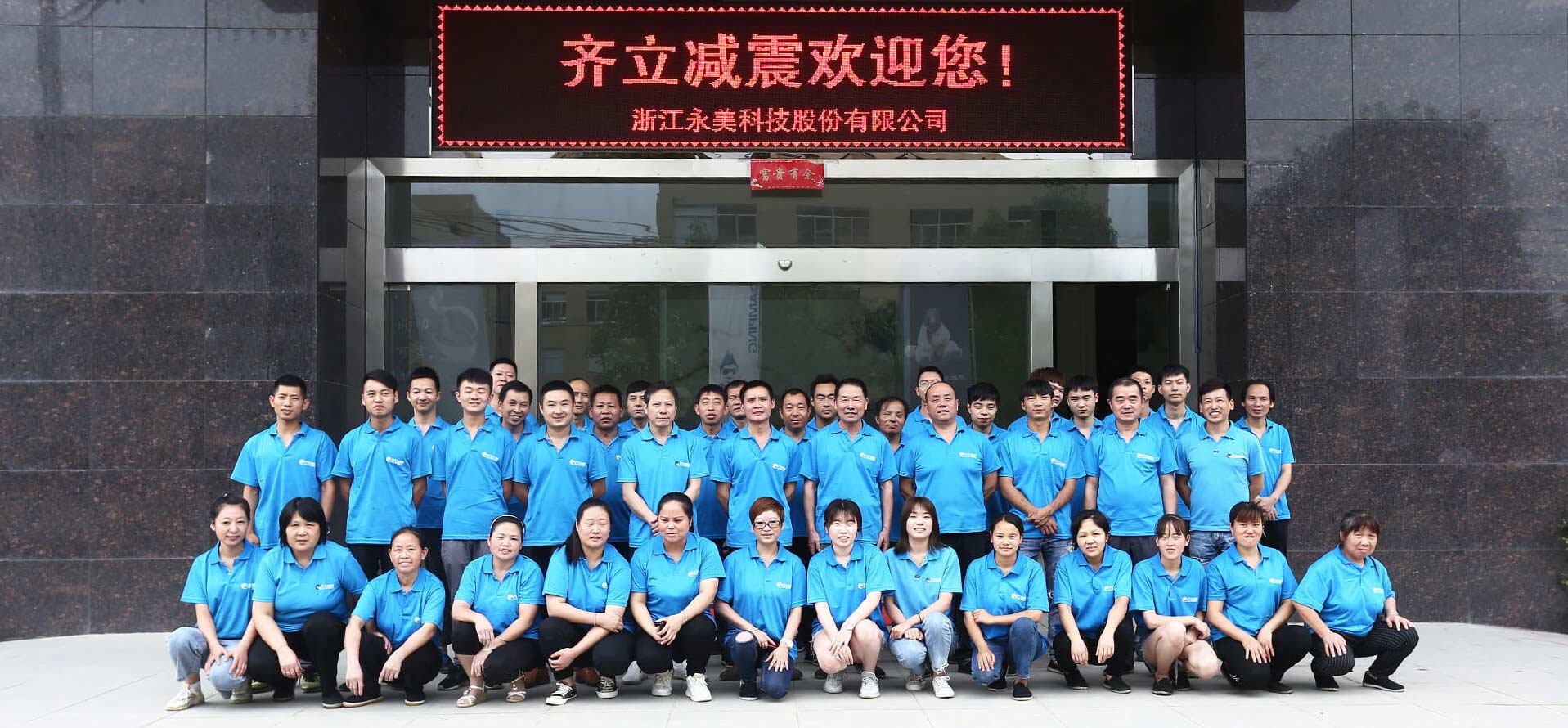 We are such a group of people
Breakthrough:

Unconventional R&D philosophy
THE COMPANY REGARDS CONTINUOUS INNOVATION AS ITS CORE COMPETITIVENESS AND REGARDS PRODUCT QUALITY AS ITS LIFE.
Founded in 2005,

Zhejiang Yongmei Technology Co., Ltd. locates in Huangyan District, Taizhou City, the central part of Zhejiang Province, and the birthplace of the national private economy. The company is a high-tech company integrating research, development, design, manufacture, sales and service of shock absorbers used for yachts, water sports equipment, motorcycles, ATVs and electric vehicles. The company regards continuous innovation as its core competitiveness and regards product quality as the life of the company, all management work according to the ISO9001-2015 standard. Now it has perfect production technology facilities, strong technical development strength and advanced technical design methods. The company has won the honors of Intellectual Property Consultant Unit, City-level High-tech Research Center, Taizhou High-tech Enterprise, Zhejiang Science and Technology SMEs, Quality Service Credit AAA Unit, National Consumer Satisfaction Brands, Product Service Credit AAA Unit. The company's Qili brand shock absorber products have more than 200 national patents which were awarded China Famous Brand and China Famous Brand.

The company always pursues the business philosophy of honesty,

, truth-seeking, flexibility and efficiency, and follows the market trends to achieve sustainable and rapid development of the company through professional production and social cooperation. Responsible for the brand, responsible for the customer is the pursuit of each Qili member, and each of them is willing to provide the high-quality products and the quality service for customers at home and abroad.

Customized, manufacturing capacity to meet your procurement needs.

Owning factories, optimizing production line and hardware and production equipment, and matching powerful logistics system and scientific inventory management, flexibly, efficiently, and quickly respond to customer needs.
2005

Flourishing Qili shock absorbers started,
and began to participate in market segmentation.

               

2007

The production lines have expanded rapidly, and the products completely cover the demand areas of motorcycles and electric vehicle shock absorbers.

2009

Spring shock absorber set off the industry revolution and won the title of China Famous Brand.

2013

                   

Expansion of enterprise R&D center, obtaining 50 practical technology patents and honors of China Well-known Trademark

2014

Obtaining the honors of National Consumers Reassured Products and other quality certifications, and comprehensively implementing strict quality control system.

2015

The first Gogoro exclusive shock absorbers, advanced to national high-tech enterprises, and obtained more than 100 utility and appearance patent licenses.

2017

Technology R&D extends to the direction of intelligence, and further strengthens brand building.

2019

Further expand the research and development of shock absorber technology, invest in more research and development of key technologies, we have begun to work more...