If there is no oil leakage from the shock absorberUniversal Shock Suspension Manufacturers, check the bushing for damage, desoldering, cracking or falling off. If the above inspection is normal, the shock absorber should be further disassembled to check whether the matching clearance between the piston and the cylinder is too large, whether the cylinder is strained, whether the valve seal is good, whether the valve clack and the valve seat are tightly fitted, and whether Whether the extension spring of the shock absorber is too soft or broken, it should be repaired by grinding or replacing parts according to the inspection of the shock absorber connecting pin, connecting rod, connecting hole, rubber, and conditions.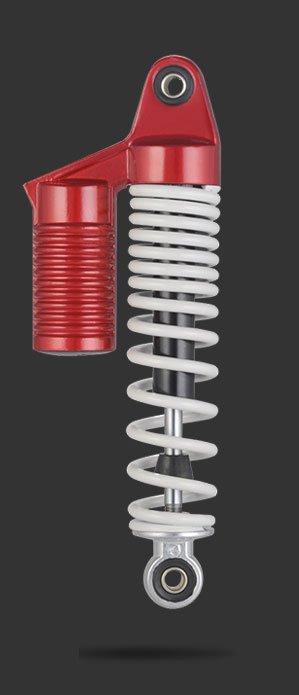 In addition, the shock absorber will have noise failure in actual use, which is mainly due to the shock absorber colliding with the leaf spring, the frame or the axle, the rubber pad is damaged or falling off, and the shock absorber dust tube is deformed. Insufficiency and other reasons should be found out and repaired.
   After the shock absorber is inspected and repaired, the performance test should be carried out on a special test bench. When the resistance frequency is 100±1mm, the resistance of the extension stroke and compression stroke should meet the requirements, indicating that the shock absorber is basically normal.