CDC is the abbreviation of Continuous Damping Control. It is a newest car shock absorption system that "automatically recognizes road conditions"-"automatically adjusts bai and uninterrupted damping control system". It should belong to a kind of active suspension system, and active suspension system is divided into active hydraulic suspension adjustable hydraulic shock absorber factoryand active air suspension. Its principle is: the microcomputer sends instructions to the suspension after calculation and analysis according to the signal sent by the sensor and the control mode given by the driver. The suspension can change the stiffness and damping coefficient of the suspension according to the instructions given by the microcomputer. Maintain good stability during driving, and control the vibration response of the vehicle body within the allowable range. Generally speaking, the control content of active air suspension includes three items: vehicle height, shock absorber damping (damping force), and spring elasticity coefficient.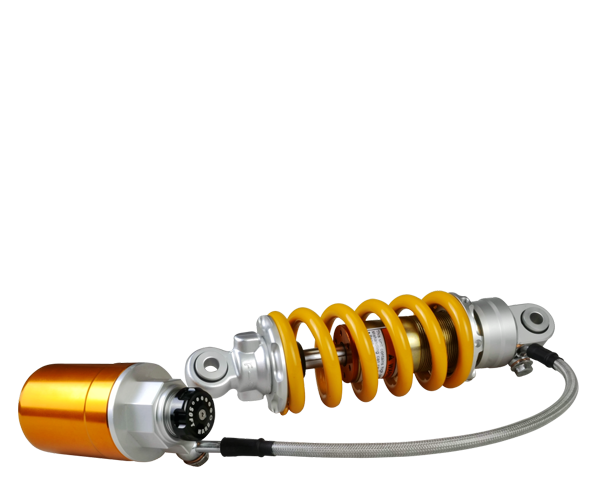 Using an air compressor to form compressed air, and sending the compressed air to the air chambers of the springs and shock absorbers to change the height of the vehicle. A vehicle height sensor is installed near the front and rear wheels. According to the output signal of the vehicle height sensor, the microcomputer determines the height of the vehicle, and then controls the compressor and exhaust valve to compress or extend the spring to control the height of the vehicle; There is a motor in the shock absorber, and the motor is controlled by the signal of the microcomputer. The size of the vent can be changed by the motor, thereby changing the size of the damping (damping force).
   After adopting active suspension or continuous damping control CDC, the car can control the roll, pitch, yaw, and car body more quickly and accurately. The car's high-speed driving and turning stability are improved, and the car body roll is reduced. When braking, the body pitches slightly forward, and starting and rapid acceleration can reduce the backward pitching. Even on bad roads, the body has less bounce, and the adhesion of the tires to the ground is improved.